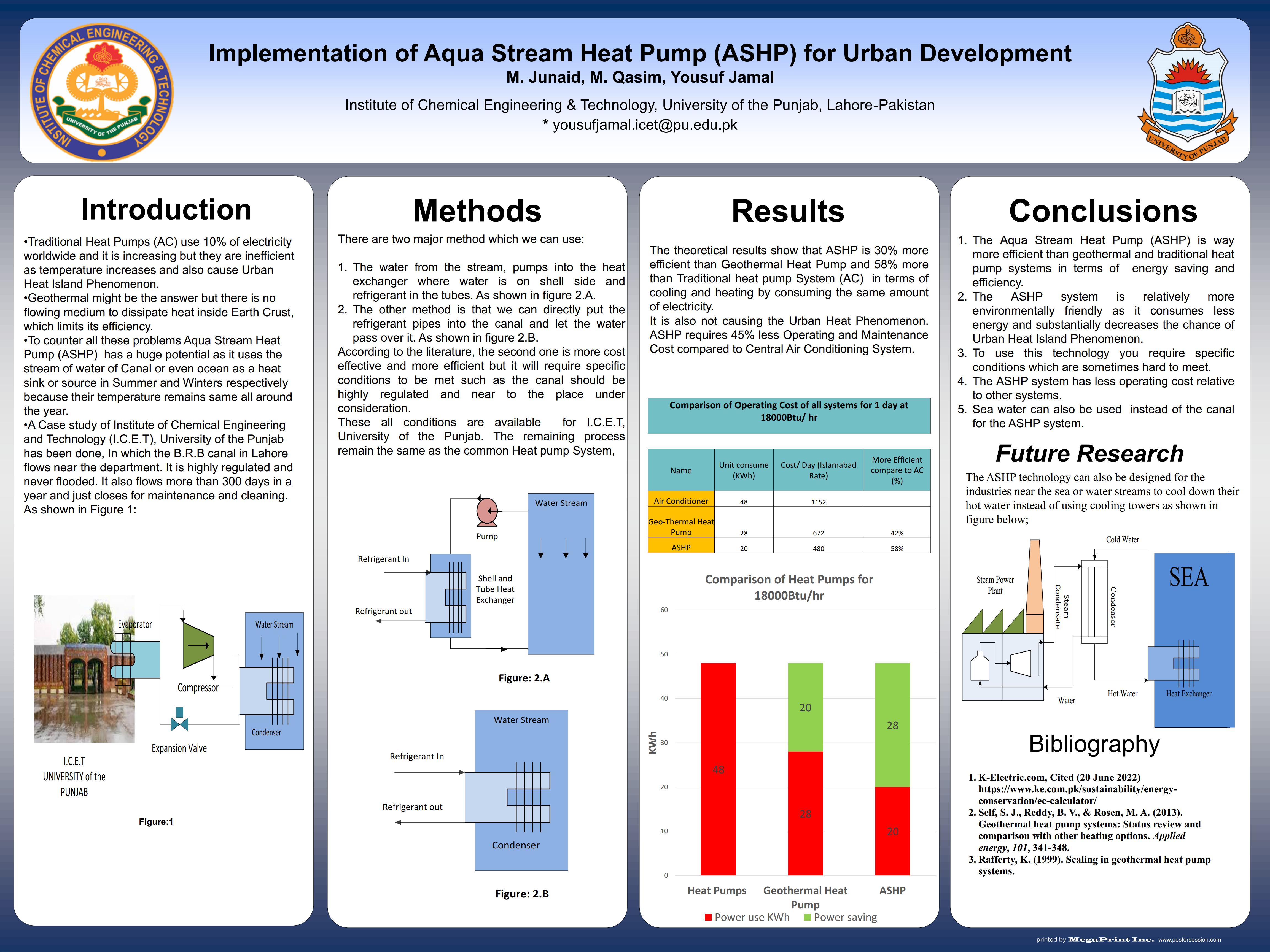 Implementation of Aqua Stream Heat Pump(ASHP) for Urban Sustainability
Muhammad Junaid Basharat / University of the Punjab / Pakistan
MUHAMMAD JUNAID BASHARAT / UNIVERSITY OF THE PUNJAB / PAKISTAN
MUHAMMAD QASIM / UNIVERSITY OF THE PUNJAB / PAKISTAN
YOUSUF JAMAL / UNIVERSITY OF THE PUNJAB / PAKISTAN
Submission Summary:
Traditional Heat Pumps (AC) use 10% of electricity worldwide and it is increasing but they are inefficient as temperature increases and also cause Urban Heat Island Phenomenon. •Geothermal might be the answer but there is no flowing medium to dissipate heat inside Earth Crust,
which limits its efficiency.
•To counter all these problems Aqua Stream Heat Pump (ASHP) has a huge potential as it uses the stream of water of Canal or even ocean as a heat sink or source in Summer and Winters respectively because their temperature remains same all around the year.
•A Case study of Institute of Chemical Engineering and Technology (I.C.E.T), University of the Punjab has been done, In which the B.R.B canal in Lahore flows near the department. It is highly regulated and never flooded. It also flows more than 300 days in a year and just closes for maintenance and cleaning.

Video: