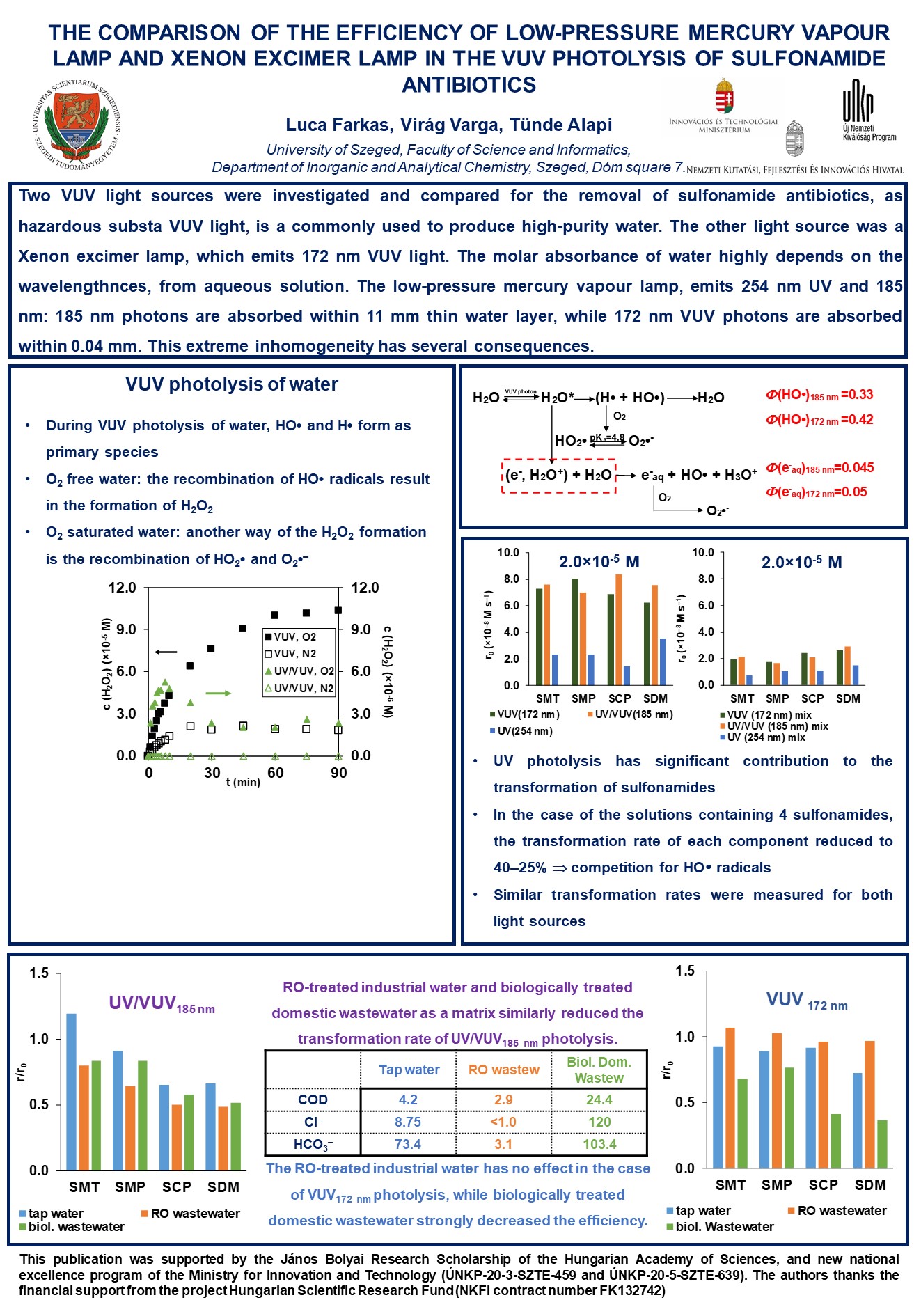 THE COMPARISON OF THE EFFICIENCY OF LOW-PRESSURE MERCURY VAPOUR LAMP AND XENON EXCIMER LAMPIN THE VUV PHOTOLYSIS OF SULFONAMIDE ANTIBIOTICS
Luca Farkas / University of Szeged / Hungary
LUCA FARKAS / UNIVERSITY OF SZEGED / HUNGARY
VIRÁG VARGA / UNIVERSITY OF SZEGED / HUNGARY
TÜNDE ALAPI / UNIVERSITY OF SZEGED / HUNGARY
Submission Summary:
For the VUV(172 nm) light source, the equilibrium concentration of H2O2 measured in Milli-Q water is more than 50 times higher than that of a low-pressure mercury vapor lamp (UV / VUV(185 nm) despite the fact that the proportion of photon fluxes is only around 5.
During UV/VUV(185nm) photolysis of sulfonamides, the contribution of UV(254 nm) is significant
tap water had a positive effect in some cases (role of UV254 nm?)
Reverse osmosis-treated industrial and biologically treated domestic wastewater had a similar negative effect on UV/VUV(185 nm) photolysis of sulfonamides
During VUV(172 nm) photolysis of sulfonamides, clearly biologically treated wastewater reduced the transformation rate the best.
Video: